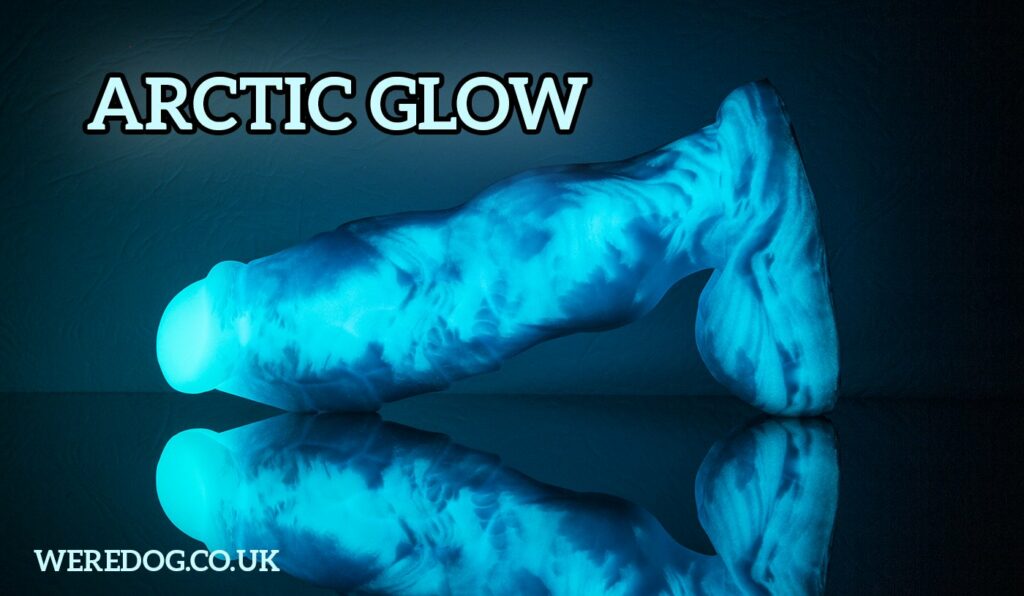 The colder months are approaching, so we're giving you the chance to grab one of our chillier-looking experiments!
Arctic Glow is a beautiful swirl of glow-in-the-dark pigment and a light, icy blue, which really shows its character when the lights are out. While the exact marbling is unique between casts, most toys made in this style will have a main glowing 'streak' up one side, with glowing patches rippled through the rest of the toy.
Since these are more complicated to produce, we're only offering the style for a limited period. We're offering it for one week, starting on the 6th of October!
The style is available on all of our dildos – simply go to any toy's page and select the Arctic Glow upgrade!
SHOP