Weredog Parnters Program: Phase 1


Intro
Welcome to the Weredog Partners Program. If you have made it to this page, you have been selected as a Partner for phase 1 of our 2019 selection. This means your personal brand (As an affiliate or cross promoter) or as a business affiliate can take advantage of our commission based affiliate model.
How Does WPP work?
The program has two key elements to cater towards both product reviewers and promoters, as well as our business affiliates that prefer a straight commission payout.
Review Models / Previews / Giveaways
Weredog may provide review models to affiliates at discretion. Review Models may be provided with terms required for review guidelines. This would purely be limited to the creation of the reviews on agreed platforms. Weredog does not dictate the content of said reviews and reviewers maintain the rights to express their own opinion on the products.
That said, we would provide review models in good faith. If a reviewer does not fulfil terms of review, we withhold the right to withdraw free review models.
Any Preview models provided to affiliates would be restricted within the terms provided.
Any models provided for a giveaway promotion would be restricted within terms and giveaway guidelines provided by Weredog (To make sure promotions are run fairly).
Affiliate Link Commissions
Weredog will provide a 10% commission on all confirmed affiliate sales (Before Taxes) . For example, if a customer purchases a £60 toy, we will pay £5.00 (£60 minus VAT: £50, 10% of £50 = £5).
This is limited to full price product (Not including sale items or sample packs).
Payout of Partner Income
Weredog Partners can be paid out in two ways: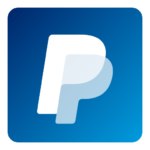 Store Credit: Partners can convert their earnings into a store credit coupon. This can then be used to pay for products on the site.
Paypal Payout: Partners can request a credit transfer via Paypal to take commission earning as money. Partners are liable for their own tax affairs and declaring these in the appropriate districts and countries applicable to the partner.
Sign Up Now
[uap-register]